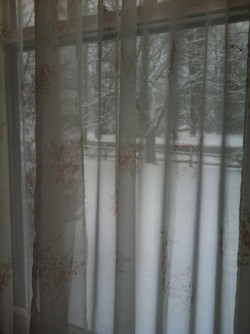 This is my inaugural post for MarkVincentLaPolla.com but it isn't my very first writing post, excepting for now my research publicans in Linguistics, Computer Science, Graphics, Psychology, Artificial Intelligence and Space Sciences, not to mention all the subfields of these fields, Phonology, Theoretical Syntax, Computational Linguistics, Consciousness and Cognition, Scene Description Generation,  (Semi-)Automatic Code Generation and Verification, Code Validation, and so many more disciplines, (click here for a sample), and also leaving out my writing for both Life By Chocolate Blog, Innsane Blog, and my work as preferred publisher and contributor for foodbuzz.com, and I'm really sorry, I've been meaning to get back to you wonderful people at FoodBuzz but my schedule is crazy full being an innkeeper, chef and entrepreneur, and  software products, not to mention those apps I am considering writing for the iPhone, and my short stories and poetry. Once we get past those 35+ years, this is my first post on writing fiction, specifically novels.
"What?" You're probably thinking, "what about the Facebook page, The Inn at the Crossroads? What about the Facebook page, The Inn of the Star Crossed? Should I go and 'like' them."
The answer to you is, YES! Please do go like them. And yes, I guess they count but read on for an explanation of sorts.
"What?" You're probably thinking again, "what about those short stories? What about them? Huh? Huh?"
Indeed what about them? I am just not in a short story or novella mode right now. Or novenas for that matter. No, I need to stretch. But to get back to my introduction.
First, I would like you to read, if you wish, my other writing posts on the LBC Blog, starting with My Story So Far. Continuing with the realization that I am an idiot with Websites: Whoa Nelly! Blogs: OMG, I'm a dunce! This realization would not be as bad if I weren't a software engineer. But I am. If I were just a typical writer, even a technical writer, it would be a simple, "Oops, my bad." And I'd blush and get on with my life. However, because I had a hand in creating all this technology, and because I should have known better, it's a bigger deal than you, dear reader, would think. Continuing the journey with Branding! Writing: The Author as Factor! (As you can see, I was very agitated.) We continue with Qualified Success! Yay! (Still using exclamation marks wholesale, discount wholesale no less.) And finally, as far as you are concerned, Gentle Reader, with My writing website is coming together. And it truly is.
And rather than put another link to a as yet unpublished post, I'll copy the post here and do lots of editing for format only. Title: Why not Self-Publish? Help me Jules Verne!!!
Great! Thank you so much for giving me something else to write about. It's not like I don't have ideas and material abounding. I do. Am working on two Omniverse novels, The Inn at the Crossroads and The Inn of the Star Crossed. Plus, all the attendant queries, synopses, and emails. (Ouch. I thought I broke myself of the Oxford comma.) I have another novel, fully written, that I shelved and want to get back to. And I have outlined 3 more Omniverse novels. I have a lot to write about without this blog. Now, however, I have to explore this notion of self-publishing as well as ePublishing. Back when I was a young man and reading Mike Resnic rather than his daughter Laura, whose work I love, self-publishing was a game for fools. Now, not so much.
I'd like to take a moment to talk about my reading background, rather than my background as a writer, that's public record and you can google Mark (Vincent) LaPolla and get it. Rather, I would like to talk about my reading attitudes, habits, prejudices and history. I consider Mary Shelley, Jules Verne, Abraham Stoker, Arthur Doyle, Edgar Burroughs, JRR Tolkien, and P.G. Wodehouse as old guard. Those are the foundational names of today's Science Fiction and Fantasy. (OK. I slipped in Plum Wodehouse because I adore his writing. He's not really in this category.) I have read them all. I am probably leaving out other seminal and foundational writers. I have my reasons for including Sherlock Holmes in that canon. I loved the one vampire adventure.
Robert Heinlein, Isaac Asimov, I knew his nephew who worked at NASA Ames Research Center, Ray Bradbury, Ellery Queen, Stan Lee, Piers Anthony, I loved the Battle Circle trilogy, L. Ron Hubbard, who's Battlefield Earth was not written till much later than these other writers' works, they are the writers I grew up with. These writers were contemporaries of my father. I read them as a kid. In my teens, I sought out Heinlein's pulp fiction. I read articles written by these giants on the twin games of writing and publishing. This is where I was schooled. I've left out many great writers, for example, Philip Jose Farmer, Philip K. Dick, Arthur C. Clarke, Anne McCaffrey, Marion Zimmer Bradley and I am sure others. My memory is not as good as it used to be.  At last count, I had over five thousand books in my science fiction library alone. I'm sure it's up to ten thousand by now. It's a lot to remember. (And so many comic books you'd plotz.)
My old friend, Mark Wypyski, and I used to exchange titles, not books, mind you, just the names of books, and authors when we were in grade school. He never lent out any of his books; he was, even then, a bibliophile, jealous of the condition of works of art, and was careful never to crack a spine.  Mark is now the "old man" in the restoration department at the Metropolitan Museum of Art. I was more interested in the ideas than the book itself. Over the years, that has changed. I became a book collector as well as reader. I had the reading bug early indeed and writing fast followed behind. I do believe we both had wanted to be writers. At least I got to write software.
Then the new writers all came on the scene, writers such as, Mike Resnick, George R.R. Martin, Glen Cook, Marion Zimmer Bradley, I am not sure which list she belongs on, I came to her Darkover series in the late nineteen seventies and early eighties, Anne McCaffrey, same problem here. (By the way, Anne McCaffrey was a huge quilter in later life. Just thought I'd throw in a plug for the Hudson River Valley Fiber Art Workshops.) Again, I have left so many out, for example, the wonderful Terry Pratchett. These writers are contemporaries of my mother.
The field changed yet again; the young new writers came on the scene, Mercedes Lackey, I remember her first sale to Friends of Darkover, Robin Hobb (Margaret Astrid Lindholm Ogden) and later Laura Resnick, Charles Stross and yet others. These writers are my contemporaries and juniors. I would never say senior. (I apologize for getting any of the chronology wrong and leaving, again, many talented writers out of this list. Keep in mind I have ten thousand science fiction titles and the same number in fantasy. That's a lot to remember. I haven't even mentioned J.D. Robb (Nora Roberts), the romances and the detective and murder mysteries or any of the other books in my library. Sure, I did list Ellery Queen and Arthur Conan Doyle but if I were to give a serious list of detective story writers, murder mystery writers, it would have to include Agatha Christie, Dashiell Hammett, and more writers than I could list and that's just the ones writing in English. Mario Vargas Llosa. Gabriel García Márquez. Just to name two. I am exhausted. I have not even started on Horror or "Urban Fantasy.")
You can begin to see my problem. I was raised in the old, large, dusty publishing house style of writing, publishing and distribution. I used to read pulp fiction, fercryin'outloud. Yes, I know. I helped develop some of the technologies that writer's of today use to self-publish and publish eBooks but still it's a question of illusions and prejudices. The writer in the garret is just as hard a myth to shake as is the starving artist. Also, maybe I should stop calling Mike Resnik one of the new writers since his daughter, Laura, is an award winning writer, too.
Many people know I am a voracious reader and if you didn't, you know now. I used to regularly read one novel a day and three on Sunday. It takes me longer to read technical books and manuals but I do love reading history and science. I love to read! I especially love to read Science Fiction and Fantasy. But what many people do not know is that for most of my life, I was incapable of writing Science Fiction or Fantasy stories. I know what a lot of you are thinking, especially if you are familiar with my nonfiction publications. You're saying to yourselves, "What? Since when have you written any fiction at all, forget about Science Fiction and Fantasy?" I have in the past written one novel, unpublished, and many poems, some published, some not, some almost, and short stories, some published, many not. But none of these writing efforts were ever SF/F. (I hate it when people say Sci-Fi.) They were mainstream stories with romance and adventure. I say mainstream for lack of a better word. They were not strictly romance or adventure stories but rather stories about day to day life in a variety of places: bars, South America, Silicon Valley, and a variety of times: the 70s, 80s, 90s. But, for some reason, I have never been able to write Science Fiction or Fantasy. I had writers block, I guess. Then, one day, after Kim and I retired and became innkeepers, I started writing Fantasy Novels. Some force, some muse, has been squeezing them out of me as if I were a tube of Brylcreem. Oh yes, I have been abused by the mussy haired god of writing and now I am writing this blog when I am supposed to be making my darling wife, Kim, her morning latte and it is 12:23 PM. Oh woe is me. Here she comes down the staircase only to find her husband sucked once again into the screen of the office iMac. "Still no coffee?" She asks me, making for her desk. "Coming!" I reply.
I have had the writing bug in the past and never got rid of it and now it has come back with a vengeance. I am a relapsed writer. At least, finally, I can write the stories I love to read and I am grateful for that. The reading bug has Kim in its clutches. She should be up in her studio quilting and getting traditional quilts made for the beds in our inn, check out our blog, or making art quilts for sale on Crazy By Design. We are surrounded.
I had always planned on having a website (here it is) and a Facebook page when my novels were published, just like The Night of the Living Trekkies. I know how to do cross marketing and how to take advantage of Fact Book and twitter. But still, in the back of my head, a little man is saying, "Self-Publishing, Bah! That's for losers." And no matter how I come at the problem, I cannot shake this deamon. And deamon it is. It's like a Unix Deamon, popping up at the worst possible times to remind me of my stupid views on self-publishing. I know, I know. Before you say it, let me just point out, that blogging is self-publishing and worse. "Worse?" You ask. Yes, worse. Writing this blog also makes me a blockhead in Samuel Johnson's eyes. So, please, don't make me a blockhead, go buy some chocolate or come to a painting workshop. Quilting anyone?
I'm a regular stinker. If you haven't noticed, I didn't list any of our blogs, (in the original post 😉 ones I write for, in my list of writing though I remember to dot them through out this blog post. Oy vey iz mir! ¿Cuándo voy a aprender? And I need to add those to my query as well. Ouch!
"The Nautilus was piercing the water with its sharp spur, after having accomplished nearly ten thousand leagues in three months and a half, a distance greater than the great circle of the earth. Where were we going now, and what was reserved for the future?" –Jules Verne